​​​​​​​
A few years back
, ING Direct launched its Tax-Free Investment Savings Account, 3 months in advance of the official Canadian government's introduction of the Tax-Free Savings Account to Canada. The campaign encouraged Canadian savers to "hug the Tax Man" for the gift of tax-free savings, and the chance to "unwrap" the gift early with ING Direct. I was fortunate to work with all-star art director Richard Luong on this project.
The intro to the website featured a gift unwrapping using stop-motion animation. Once fully unwrapped, it is revealed that the gift is the Tax Free Investment Savings Account.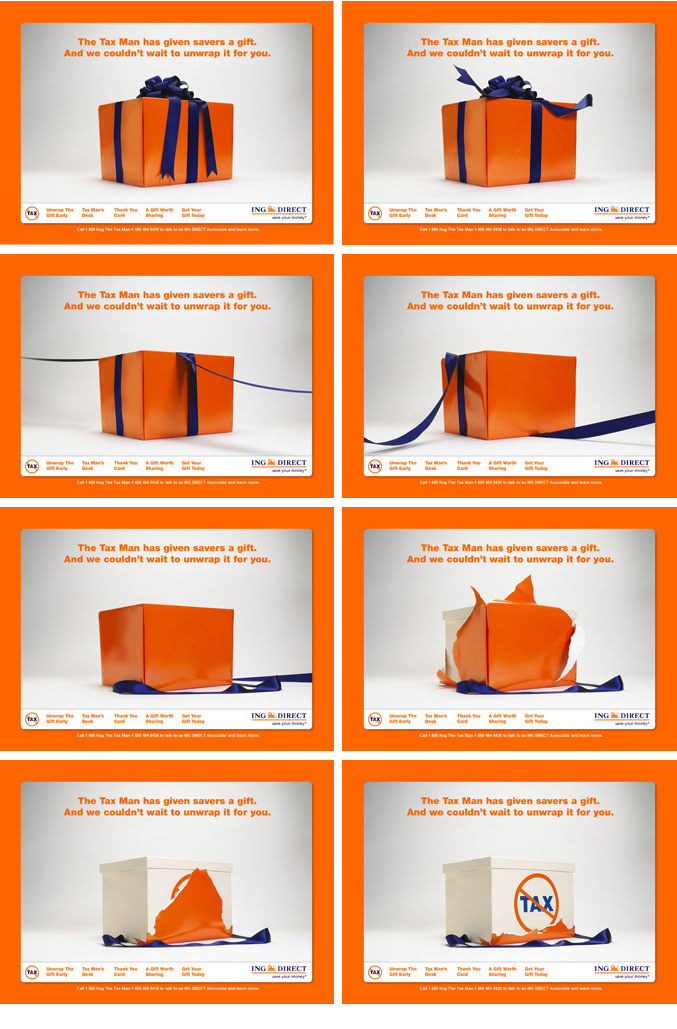 The interactive experience gave users an opportunity to explore the Tax Man's desk to gather information about the TFSA, learn how it's different from an RSP, and more. Users were able to navigate around the desk environment and roll over hot spots located above key items to learn more about it. A virtual card allowed users to write a personal message to the Tax Man; at the end of the campaign, those messages were printed on a giant card and delivered to the Minister of Finance. Viral functionality was built into the site that allowed users to share it with their friends and family. This campaign generated a lot of buzz for ING DIRECT.